[SA] Mrs. Hizrihel
Staff member
Level 1
Joined

Jul 20, 2018
Messages

17
Essence
Coin
Tokens
World

Erde Nona
Profile
This is a step by step guide on how to link your accounts together for quick and easy access. This process works backwards from the accounts you're linking to your main account so I'm going to start by establishing a few terms.
Main Account
- The one account that you'll be entering the Sub Codes into and linking everyone to. This account will have a star next to it when you're using the system.
Sub Account
- One of your secondary accounts. Be it a character or a purely OOC account. This is the account you login to and press "Send Code" like in the images below.
Step 1
- Login to your Sub Account and go to Sub Accounts in your Preferences. Hit Send Code. This will send the code you need on your main to the email you used to register your sub account. It's not immediate. It'll take a few minutes for the code to arrive. Be sure to check spam folders and the like. Emails from the forum arrive from
multerrarpg@gmail.com
.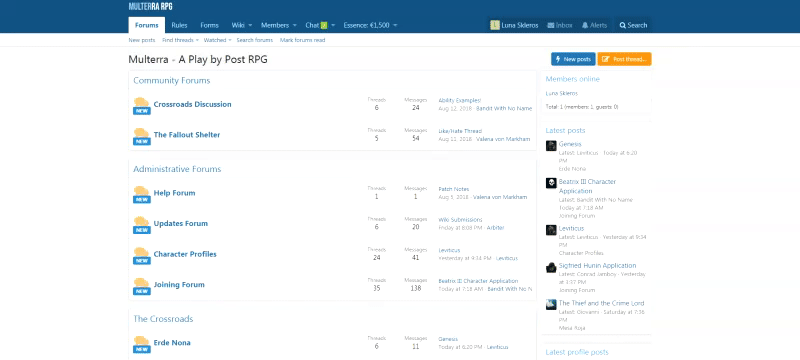 Step 2
- Logout of the Sub Account. Once you get the email it will look like this--

Step 3
- Login to your Main Account and go to the Sub Accounts section. Type the account name of your Sub Account into the "Name" field and enter the code you got in your email. You can cut and paste it. Once you do that hit "Link Accounts."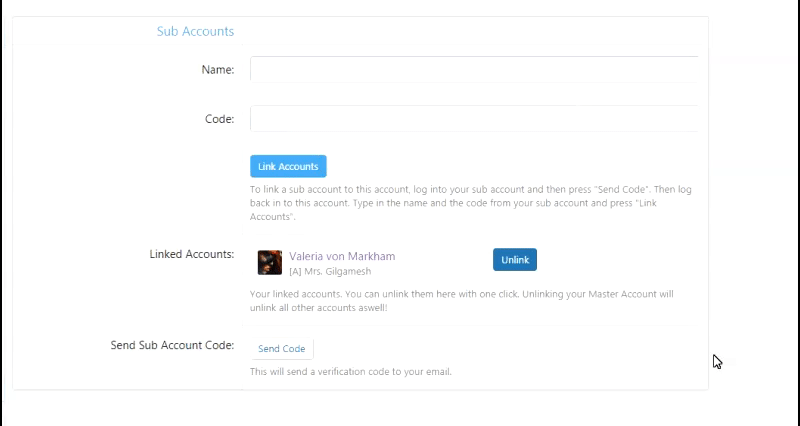 It will then look like this.

You will receive an email that looks like this to alert you that an account has been linked.

Step 4
- Test the link. Click your username and then click one of the linked accounts that shows up. Notice the star for your main account.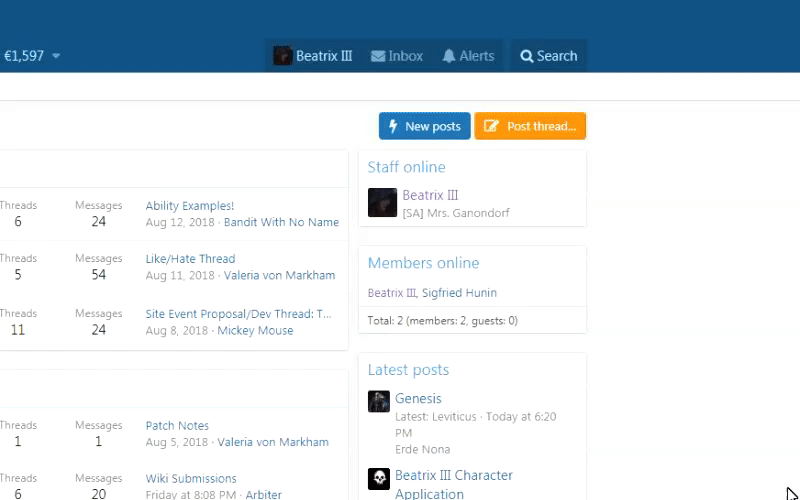 That's all it takes! If you have any questions or concerns post here and I'll assist you.
Last edited by a moderator: